Vastrecht works from a full-service perspective. By providing you with all possible support, we underscore our added value. If you are looking for a reliable administration office in The Hague, you are at the right address at Vastrecht. We would like to take your administrative worries away and do everything we can to completely unburden you in the administrative sphere. This way you can have peace of mind that your administration is in good hands leaving you to focus on other matters within your company.
We provide the following administrative services:
Financial administration
Payroll administration
VAT returns
Advice/consultancy
Our consultants will be happy to answer any questions you have about your administration. That also goes for questions about investments, preparing credit applications, joint ventures and human resources, among others. We adhere to regular contact with entrepreneurs in which the focus is on the future – and not only on yesterday´s figures. A natural contact moment to do this is during discussions about the annual accounts or interim numbers, but of course there are countless opportunities.In regard your administration, the following may be important to you:
Small-scale or young entrepreneurs often forget to declare all their expenses. As support, we have therefore prepared a list of common expense types.
New entrepreneurs can find a description of how we prefer receiving the administration here. Different is also okay of course – for example literally in the proverbial shoe box!
Administrative office
Why should you outsource your administration to Vastrecht?
Vastrecht is an expert
One entrepreneur has more talent and interest in the administrative aspects of their work than the other. No problem: Vastrecht provides just the support that will make you feel comfortable.
Vastrecht has broad applicability
As part of our full service for entrepreneurs, Vastrecht can also take care of your payroll administration, generate payslips and arrange the monthly payroll tax returns.
Vastrecht collaborates with you
Tasks can be divided between you and Vastrecht on the basis of an available budget so as to keep the administration costs in check.
Ward van der Torren
Advisor entrepreneurs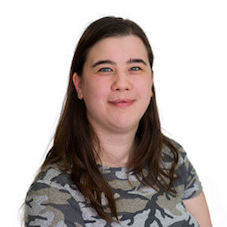 Laura Overes
Assistant entrepreneurs
Magda Tatera
Assistant entrepreneurs